Glenbard West High School
Class of 1976
ANNOUNCEMENTS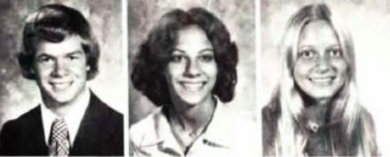 PARTY LIKE A COX ON THE FOX!
Yep, we're doing it again! Mark your calendars for Saturday, May 9, 2020.
Another fun get together planned at fellow classmate, Bob Sommers' Wine Exchange in downtown St. Charles, IL.
Fellow classmate, Jim Campbell will once again be strumming his guitar and singing his heart out to entertain us '76ers. Song sheets and shakers will be provided so we can all join in the fun. The last few parties have been so much fun...don't miss out!
Bob is offering free wine tastings and there are delicious flatbreads and charcueterie boards available for purchase.
Hope to see many of you there!

Details:
Saturday, May 9, 2020 6 pm-11pm (or until Bob kicks us out)
Beer and Wine 10% off for GW Classmates (there are also some non alcoholic beverages available)
Delicious food available all evening, many have eaten dinner here.
Location:
The Wine Exchange (downtown St. Charles by the Fox River)
1 Illinois Street, St. Charles, IL 60174
Lots of FREE parking
Bring a friend and/or spouse. You'll have a blast and leave with a smile.
And if the weather cooperates, we can spill out onto the beautiful outdoor patio by the Fox River.

Note: Thanks to Jim Campbell for the creative Party like a Cox on The Fox photo idea.
Craig, Julie and Laurie...hope to see you "Cox Kids" there!