Glenbard West High School
Class of 1976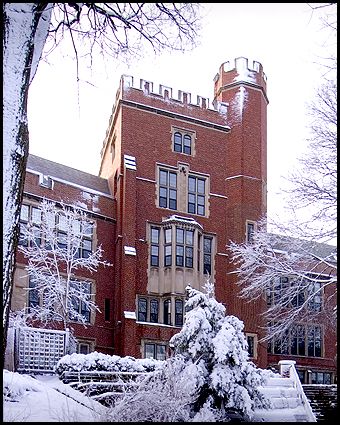 Hey Glenbard West Class of '76!
Our 60th Birthday Bash in September was such a blast that we're throwing another get together on January 19, 2019.
Fellow '76er, Bob Sommer, owns The Wine Exchange in downtown St. Charles, IL. He has graciously offered his gorgeous establishment for GW alums to gather again and share stories while renewing/continuing old friendships.
Best of all, Bob is offering a free wine tasting for each alum attending this event. There are also hundreds of wine and beer selections along with cheese boards and flatbreads for purchase that evening.
Bob says we can think of his place as our very own Cheers Bar where everyone knows your name!
For some added fun, classmate Jim Campbell will be performing many of our favorite tunes. He'll bring an extra guitar, shakers, and song sheets so we can join in and sing along. Jim, along with fellow classmate, Monica Eorgoff, will also do some goofy trivia for kudos and free glasses of wine. Bob is also contributing a free bottle of wine for the night's BIG winner!
If all goes well and we get a good turnout at January's event, we may do this a few times a year. And in the true Spirit of '76, we'll open the events to other GW Classes.
Timing:
Saturday, January 19, 2019 4:00-10:00 p.m.
-Free wine tastings from 4:00-7:00 p.m.
-Wine and Beer purchases available all evening. 10% off all store purchases.
-Music/Trivia: 6:00- 9:00 pm (or longer if we're having too much fun!)
-Event officially ends at 10:00 p.m. (or, since he owns the Joint, until Bob kicks us out)
Location :
The Wine Exchange (in downtown St. Charles, IL by the Fox River)
-1 Illinois Street, St. Charles, IL 60174 (corner of Illinois and 1st Street)
-Lots of Free Parking
So, mark your calendars to join your fellow GW classmates in some post-holiday FUN!